WORLD PRIDE VIDEO
UP THE LADDER
Eamon Foley directs and choreographs a World Pride anthem celebrating the power of community and the joy of self-expression. The piece begs you to come "Up the ladder to the roof" and free yourself from shame and judgement. The song is from "Everyday Rapture," Foley's sixth and final Broadway show.
HERO: The Muse Musical
"Hero is the best performance the University will see in the next decade - if not longer."
- The Daily Princetonian
Inspired by interviews conducted with Vietnam War veterans and the music of UK rock sensation Muse, Eamon Foley has written, directed, choreographed, an original aerial-dance, rock musical about a boy's experience being drafted into the Vietnam War. Shifting between realism and surrealism, Hero considers the ways in which war possesses the power to bring us closer to our animal selves and make us question all the truths we hold inherent.
Hero was awarded the Francis LeMoyne Page Theater Award for Outstanding Achievement in the Creative Art, the Outstanding Senior Thesis Award and the Santos-Dumont Prize for Innovation. You can enjoy the documentary of how Hero was made here.
NEW MUSIC VIDEO
BROWN RICE
Brown Rice explores gay loneliness in a body-obsessed culture, featuring the unique pop stylings of Natti Vogel. Warning: this music video involves explicit sensitive content.
Directed by Eamon Foley. Starring Matthew Wilkas and Tegan Zayne.
Brown Rice was recently nominated for a QUEERTY AWARD in the category of Best Indie Music Video. Please vote below, everyday till Feb 22nd!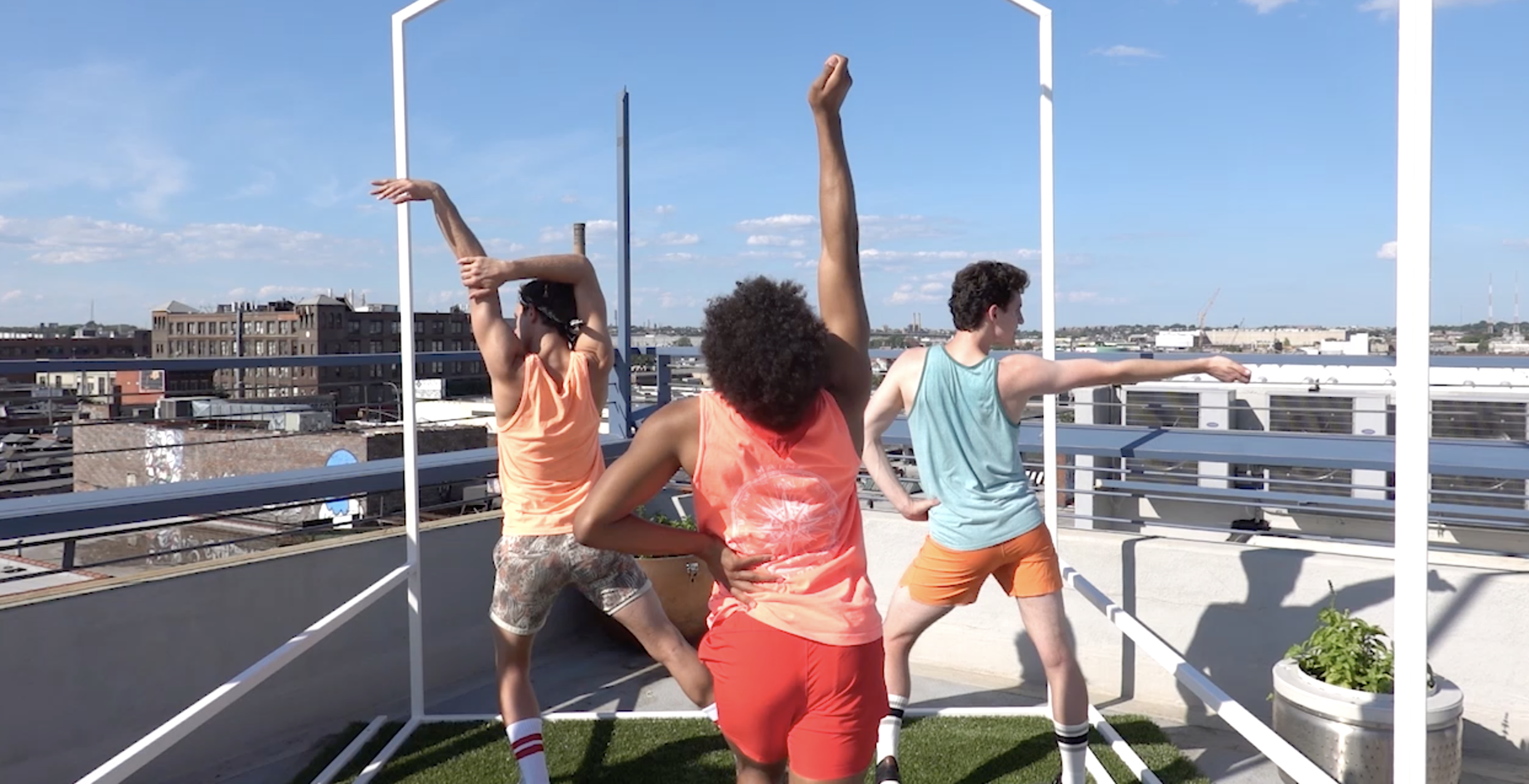 Grind Arts is currently developing a multi-medium, immersive musical experience from John Milton's epic poem PARADISE LOST, which chronicles Lucifer falling from heaven, and tempting man away from Eden.
Artistic director Eamon Foley gathered 10 artists of different disciplines to explore this text and discover how dance, music, and emerging technologies can be used to tell this story in a most vibrant, contemporary manor.
Written and Directed by Eamon Foley, Composed by Natti Vogel, "Song for M" by Evan Crommett.
Proof of concept for a new dance film in three parts that explores the music of Spring Awakening as pure dance.
Directed, choreographed, and filmed by Eamon Foley
Danced by Corey Snide, Trent Kowalik, Kaitlyn Edgar, Justin Mock, and Clinton Edward
Grind Arts Co's first virtual reality venture, co-produced with ModernEpic, NOW AVAILABLE.
BEAST is at once a power anthem and a song of surrender. Graham Phillips, Sophie Andreassi, and Caroline Reese address the polarity of womanhood in this film created in the ruins of Old White Marsh Church and the surrounding town of St. Michaels, Maryland.
Music + lyrics by Caroline Reese.
Directed by Graham Phillips + Sophie Andreassi
Choreographed by Sophie Andreassi
Starring Emily Wohl.
THE CURE SERIES
Your antidote for the mundane.
A collaborative theater piece/rager celebrating the most tender of emotions.
Featuring work by Avneesh Sarwate, Isabel Mitchell, Ayaka Taniguchi, Collin Bates, Willis Brindley, PENNYWILD, Hilton Dresden, Misha Lambert, Eamon Foley, Cathrine Cohen, Steve Markow, Joe Champey, Aron Wander, and Alexa Lebersfeld.
Release party for "BEAST" Featuring performances by Caroline Reese, Jennie Brent, Catherine Cohen, Scott & Dave, and Kovey Coles
Music by Kovey Coles Midlevel, "Three City" (2015) Filmed by Aaron Thomas of ModernEpic
Musical Theater for the Digital Age.
Grind Arts' first short, Color + Light, explores the artists' experience through Sondheim, contemporary pointe, and theatrical cinematography.
Directed and choreographed by Eamon Foley, shot and edited by Graham Phillips.
"To say that this new reworking of Cyrano is ambitious would be an understatement. In just over an hour, the play manages to be both an unforgiving mirror which invites the gay male community to look at itself, as well as a quick-witted satire of that community as well."
- HUFFINGTON POST
Are you a Game of Thrones fan? Does aerial choreography thrill you? How about beautiful Broadway dancers baring their bodies for a great cause? If anything here is piquing your interest, you are going to enjoy this one.
Grind Arts artistic director Eamon Foley choreographs "Throne Games" for this past summer's BROADWAY BARES, a strip spectacular that benefits Broadway Cares Equity Fights Aids.